Accommodation
Player accommodation
Players will stay in Nymburks legendary sports complex near the beautiful river Elbe in the cities picturesque countryside. The sports complex offers a large dining room, swimming pool, sauna, Jacuzzi, fitness room, gym and adjacent tennis courts, volleyball and beach volleyball courts, soccer fields, a running track and a mini golf facility.
The sport center is in easy walking distance from Nymburks city center. Transportation to the ice arena is arranged by regular shuttle bus service.
Additionally, some players will be accommodated in the Ice Arena Hotel, which is located 50 meters next to the ice rink. Typical rooms have two or three beds per room and have a private bathroom, TV and Wi-Fi connection.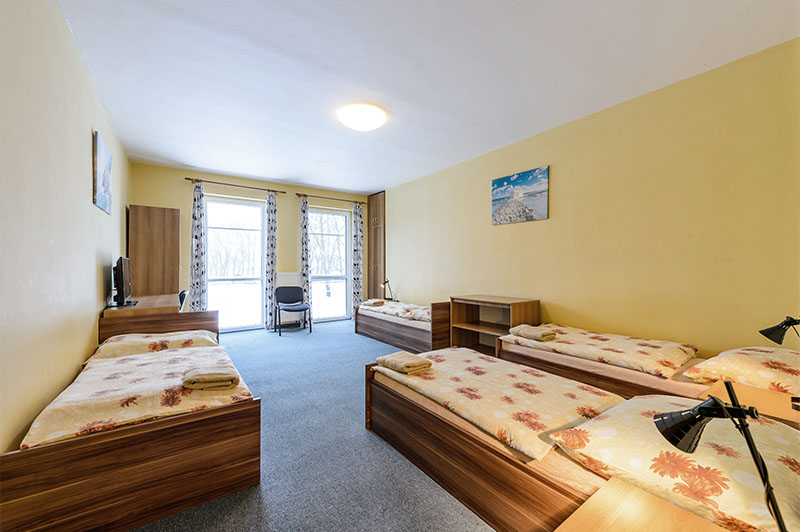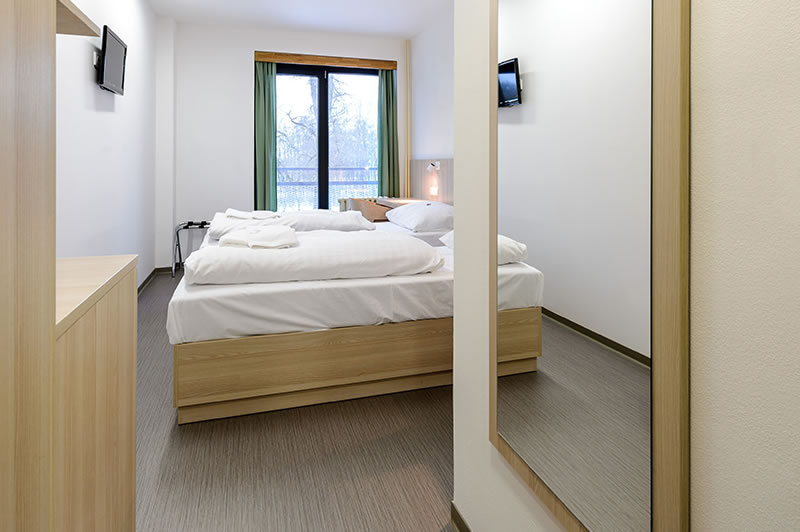 Family accommodation
Family members will stay in the 2015 reconstructed rooms of the sport facility which feature the newest interiors of all Nymburk hotels and allows parents to use all of the services offered by the sport center facility (Jacuzzi, Swimming pool, Gym, Tennis courts), while being in the close vicinity of their kids. Not only will you get to enjoy the comfort of modern rooms but you will also be right where all of the action is happening.
Besides all of the sports facilities the hotel offers a bar, communal room and it is ideally situated right on the banks of the picturesque river Elbe, which is great for romantic walks or inline and bike, rides. Frequent shuttle bus service allows parents to travel to the ice rink or city center in no time.
Hotel Ostrov
Parents also have the possibility to be accommodated at the Hotel Ostrov located a 10 minute walk from both the sport center and ice rink.