Para Hockey
Para Hockey in the Czech Republic
Since mid 2018 the Czech International Hockey Camp has been actively working together with the Czech national Para ice hockey team. Organizing practices and training camps were just a small portion of the activities that we were able to deliver to this one of a kind sport.
Using Nymburk as our base we are able to create training opportunities for all Para hockey teams looking for good training as well as accommodation possibilities in the Czech Republic.
The ice rink as well as the accommodation facilities are wheelchair accessible and having the luxury of several Para hockey teams in the country we are also able to organize friendly games for the teams in question.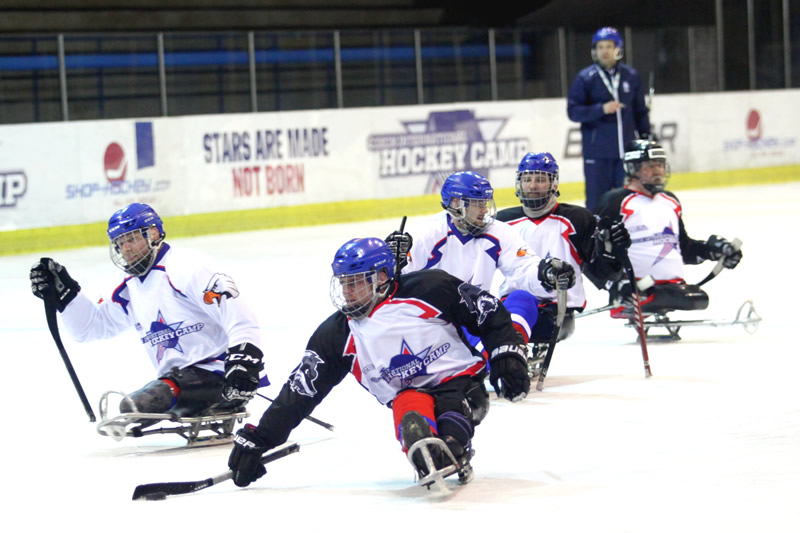 For more information and details please contact office@hockeycamp.cz and together we will be able to set up the ideal camp for you and your team.